Thimphu Thangka Conservation Workshop
In 2005, the Thimphu Thangka Conservation Workshop was founded by Ephraim "Eddie" Jose, where monks currently train and work to conserve the thangkas of their temples and monasteries to the highest professional standard. The workshop is a non-profit organisation which relies on donations and conservation work done by the studio.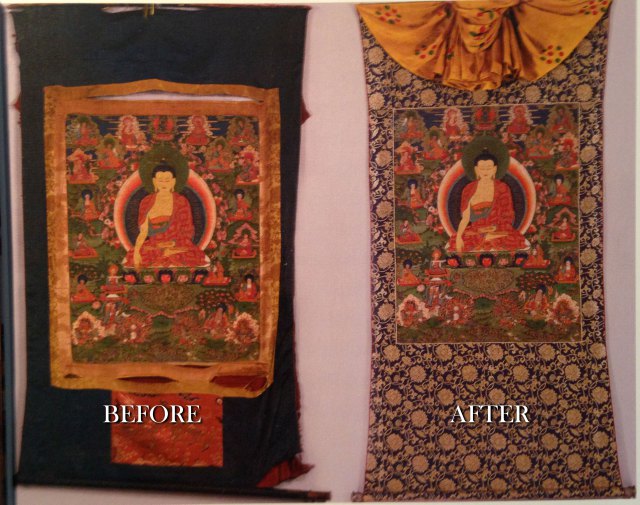 Ashi Kesang Choden Wangchuck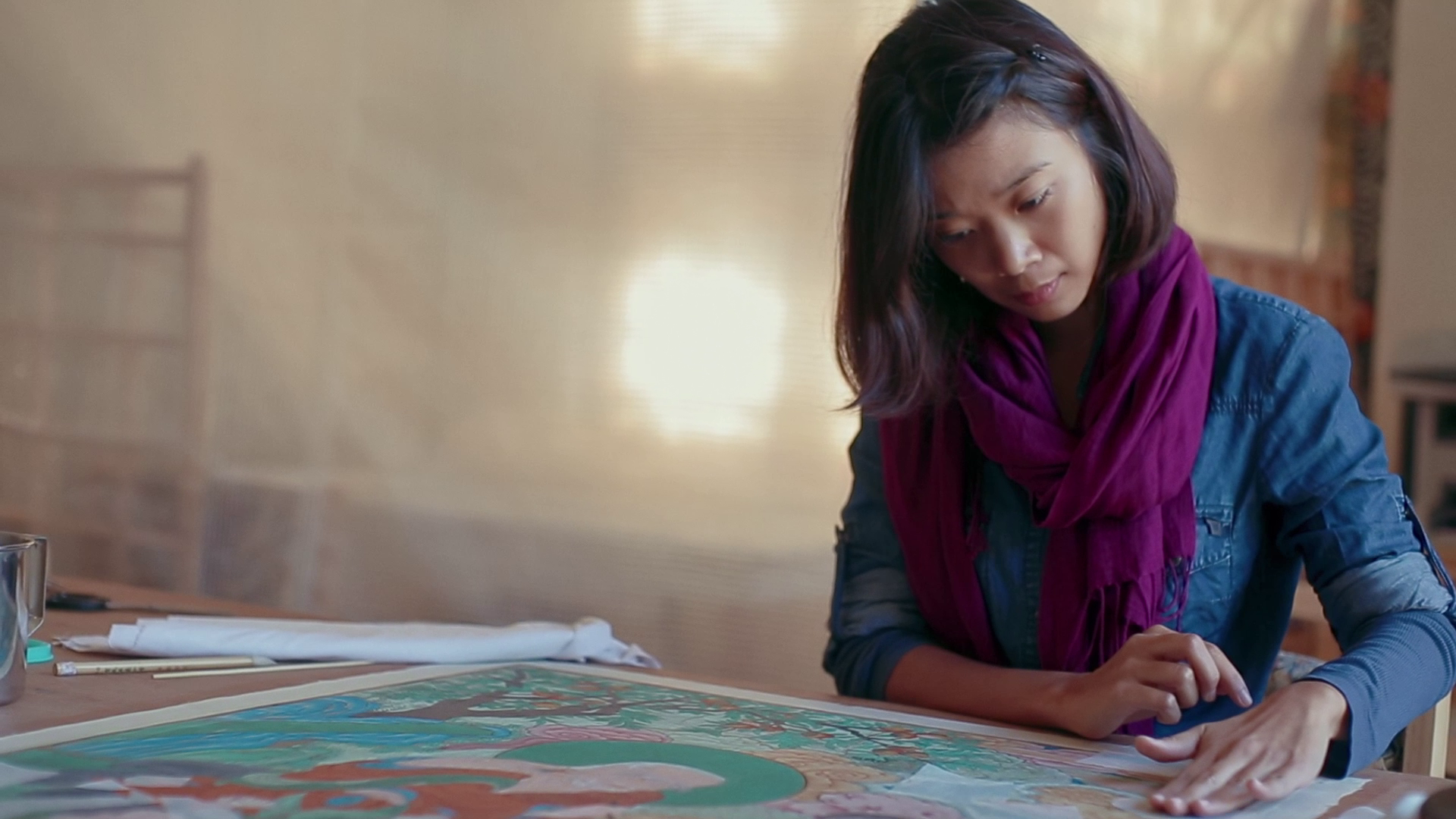 The daughter of HRH Princess Pem Pem Wangchuck, Ashi Kesang Choden, works together with the Central Monastic Body of Bhutan to preserve the sacred artworks of the Kingdom. She dedicates herself to working in the Thimphu Thangka Conservation Workshop to restore the sacred artworks. Ashi holds a lot of spiritual feeling for her country and its people, so the act of restoring the thangkas is a form of giving back to Bhutan and its future generations.
Ephraim "Eddie" Jose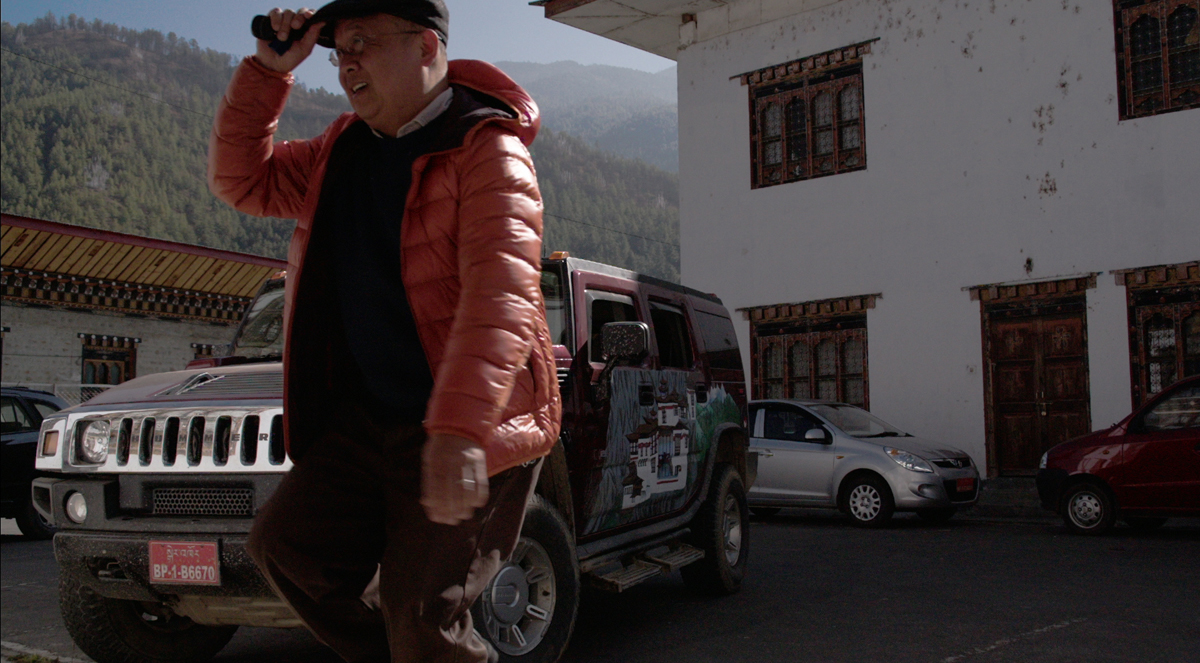 Master in Conservation art, Ephraim "Eddie" Jose, finances the work within the Thimphu Workshop has been traveling throughout Bhutan with the purpose of restoring these sacred treasures. Eddie has been teaching and training monks how to restore thangkas since 2004 and has restored Japanese, Chinese, Korean paintings and thangkas for museums and collectors. He also gives lectures on Asian painting conservation to museums and universities worldwide.
The Monks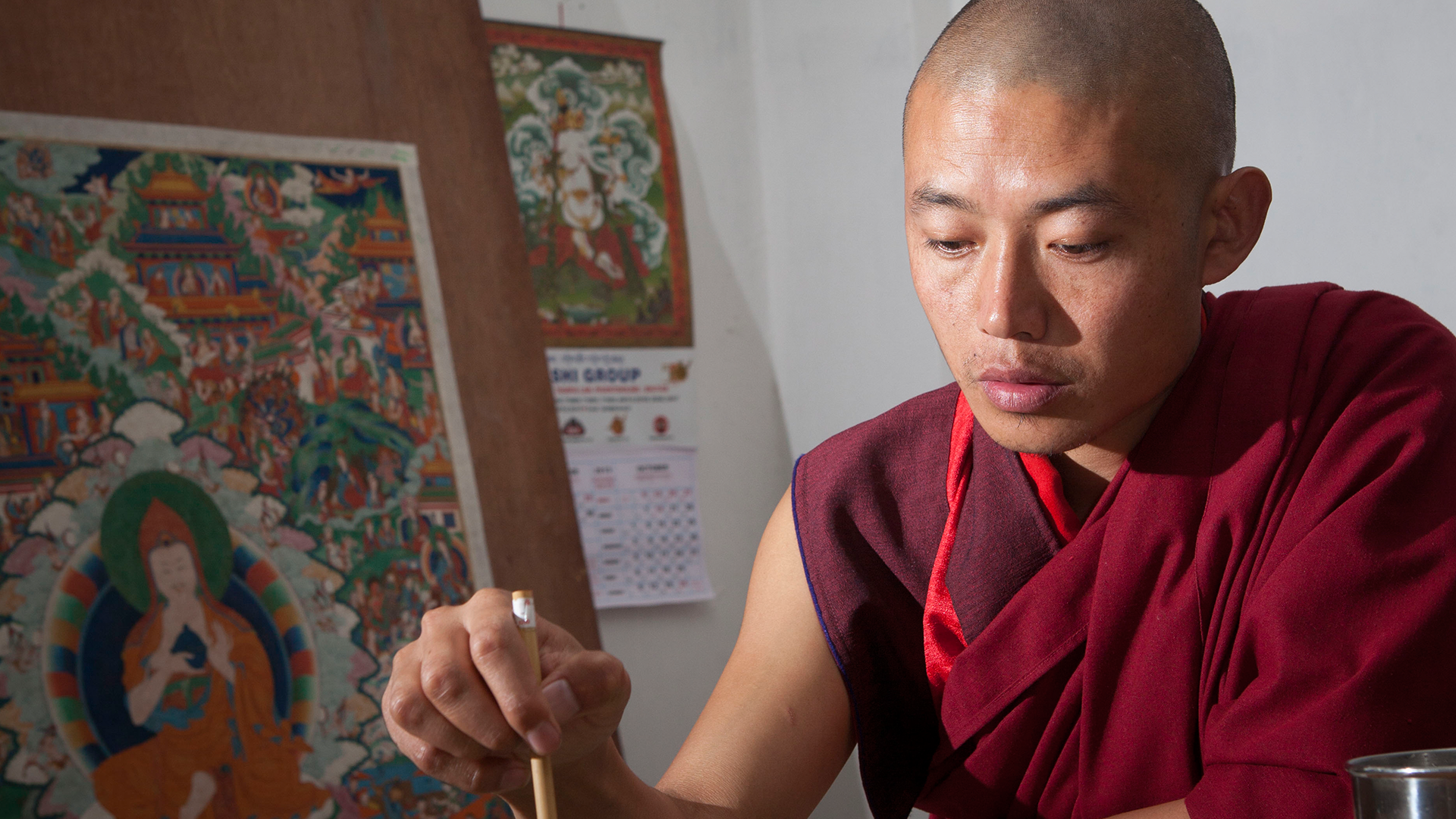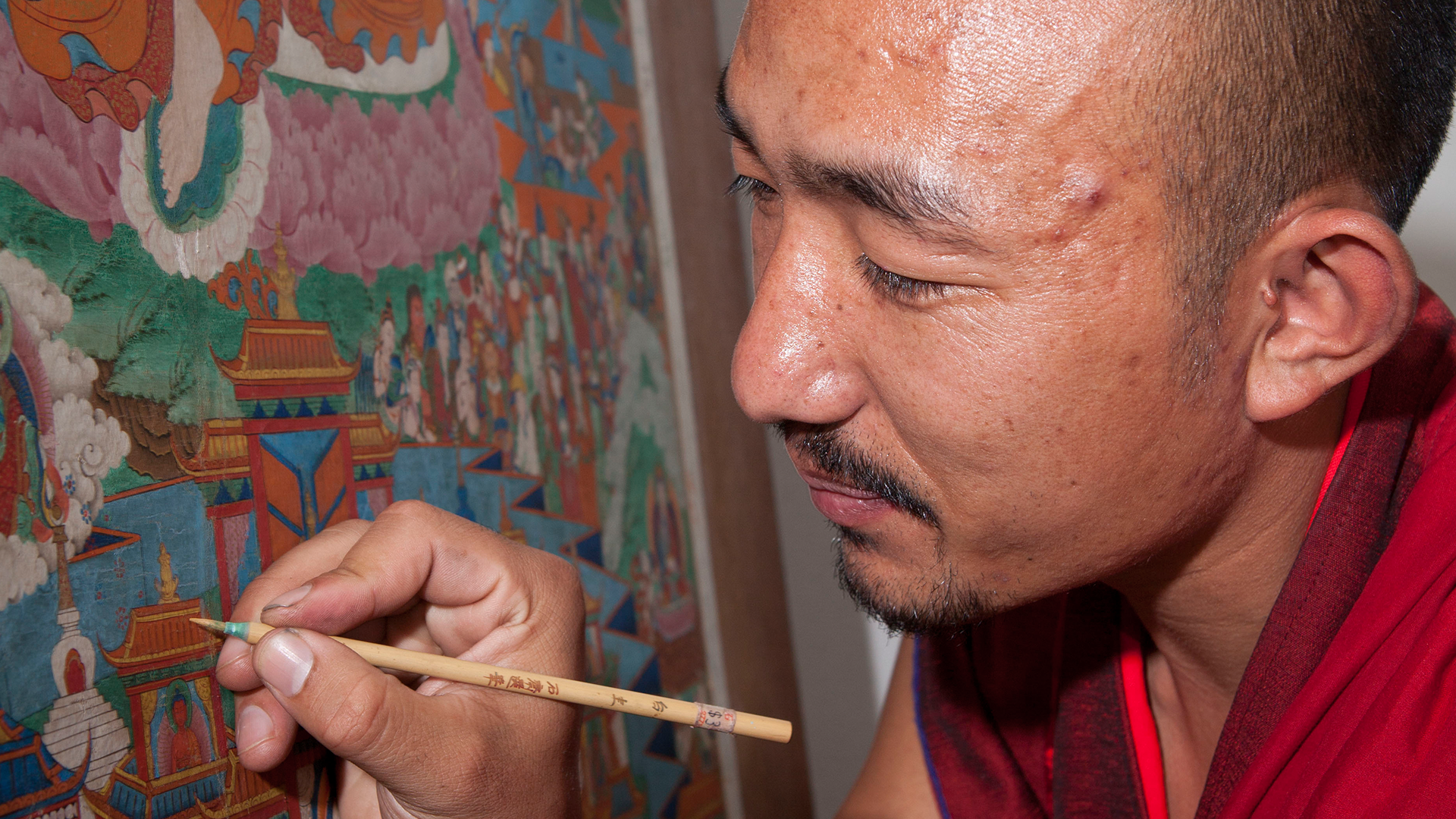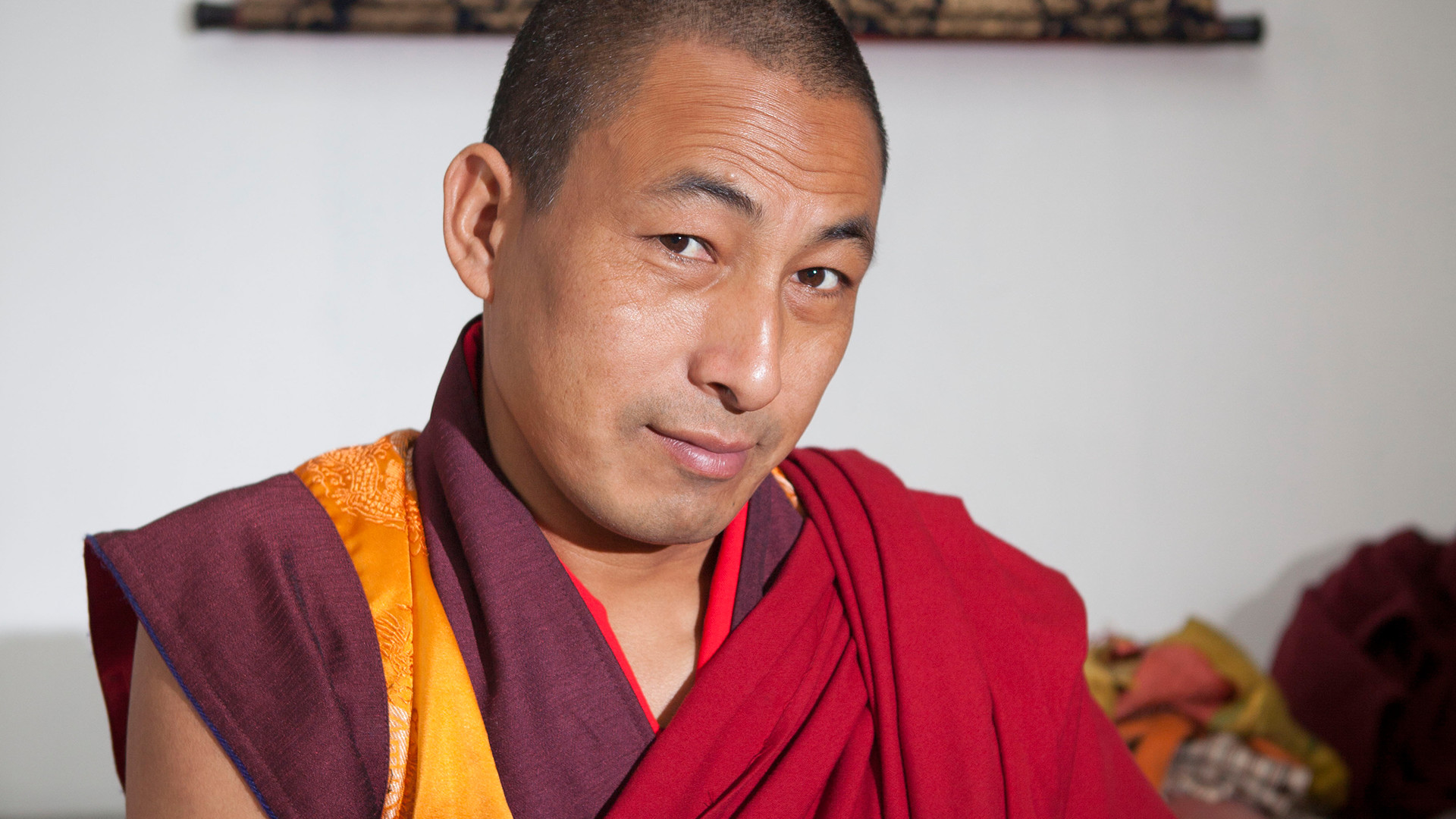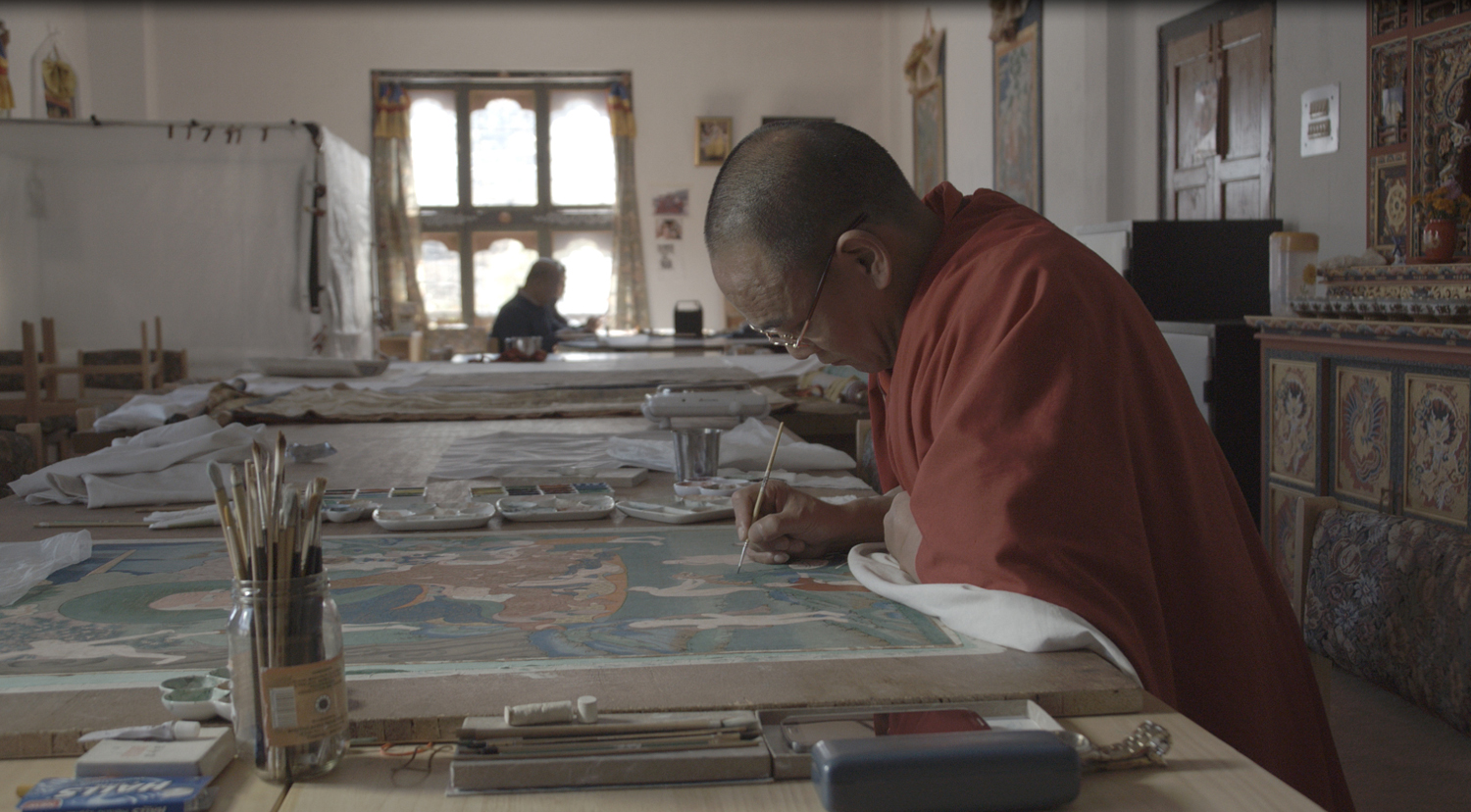 The monks are trained to restore the thangkas to the best possible condition, and the beautifully restored treasures are thanks to their tireless work in the Thimphu Thangka Conservation Workshop